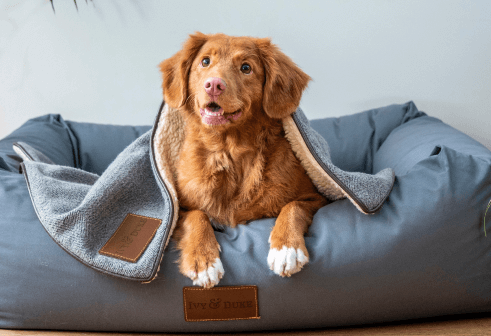 Boarding
Going on vacation? Moving? Need a pet sitter for the day? Let Aspetuck Animal Hospital take the worry away! Our affordable boarding and daycare services are veterinarian-supervised and care is provided by attentive, highly trained team members. They will watch after your pet as if it were their own and should your pet have an emergency while in our care, our doctor is just steps away.
Hours of operation for pick up and drop off need to be scheduled with the front desk:
8AM-4PM Monday – Friday
8AM-1PM Saturday
10AM-11:30AM Sunday
Boarding Policy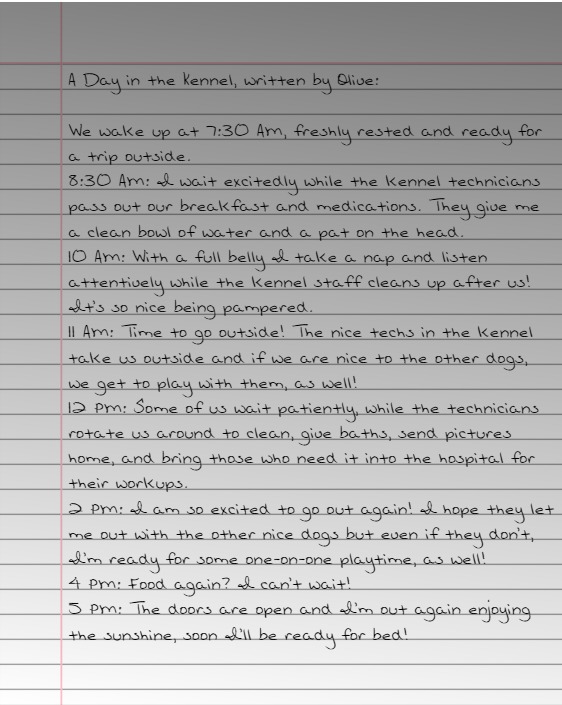 We do not accept any personal items and ask that you take home your pet's leash and collar. We do not allow pet parents to leave any personal belongings such as bedding, blankets, toys, or bowls. We will provide these for your pet.
Aspetuck Animal Hospital LLC will use all reasonable precautions against illness, injury, or escape of pet(s), but they would not be held liable or responsible in any manner whatsoever, under any circumstances, on account of the care, treatment, or safe keeping of the pet(s) as it is thoroughly understood that the owner assumes all risks.
In case of illness or injury, the owner is to give their consent for the doctors of Aspetuck Animal Hospital LLC to treat, prescribe for, or operate upon the pet(s) while they are being boarded at Aspetuck Animal Hospital.
Not all respiratory diseases are preventable with vaccination. Some animals may be carriers of respiratory diseases without any signs. Aspetuck Animal Hospital LLC will use all reasonable precautions against the transmission of respiratory diseases between patients. The pet owner will be financially responsible for any testing or treatment required of the pet in case of a respiratory disease outbreak and hold Aspetuck Animal Hospital LLC harmless.
Dog Boarding
Our dog daycare and boarding facilities are clean, comfortable, and temperature controlled. All canines in our care receive lots of attention, exercise, and socialization, with 3-4 walks per day and optional extra playtime available.
Dogs are required to be current on core vaccinations (Rabies and Distemper) including Bordetella (kennel cough) and a negative stool sample every 6 months.
We recommend that you make reservations early—our facilities book up quickly!
Nervous to board your dog? We recommend doing "trial daycare" prior to a long stay! During this stay, your pet will spend a few hours with us and experience a typical day in our kennel. Our knowledgeable staff will look for signs of stress and discomfort during their day and this gives us the opportunity to get to know them and form a plan to make their stay as enjoyable as possible for everyone!
Freeplay
Aspetuck Animal Hospital's boarding facility has a fenced in yard that allows for off-leash playtime. The ability to let dogs run freely in the yard means that each boarder gets extra time outside of its cage each day for exercise. Furthermore, interactions with other dogs can provide a great opportunity for positive socialization. The Aspetuck kennel staff is adept at recognizing which dogs will play well together, as well as dogs that would be better off being walked alone. If you believe that off-leash playtime is a good fit for your dog, please discuss with the staff upon drop off.
Cat Boarding
Complete with perches, hide-aways, lots of windows, and cozy places to curl up, our cat condos are a hit with our feline guests! Our boarding staff will also make sure your cat gets plenty of attention, stimulation, and socialization while you're away.
Cats are required to be current on Rabies, FVRCP, and a negative fecal within 12 months. Cats must also be vaccinated for feline Leukemia or have a negative test.
Our cat condos book up quickly, so get your reservations in early!
Special Needs Pets
We always welcome pets with special medical, physical or emotional challenges. Our staff is trained to accommodate and address those needs, and you will have peace of mind knowing that your pet will be under the watchful eye of our veterinarians while you are away. We also have a hospitalization ward where your pet will be closely monitored by our veterinary technicians should any medical emergency arise.
For more information or to book a stay for your pet, call us at 860-868-2973