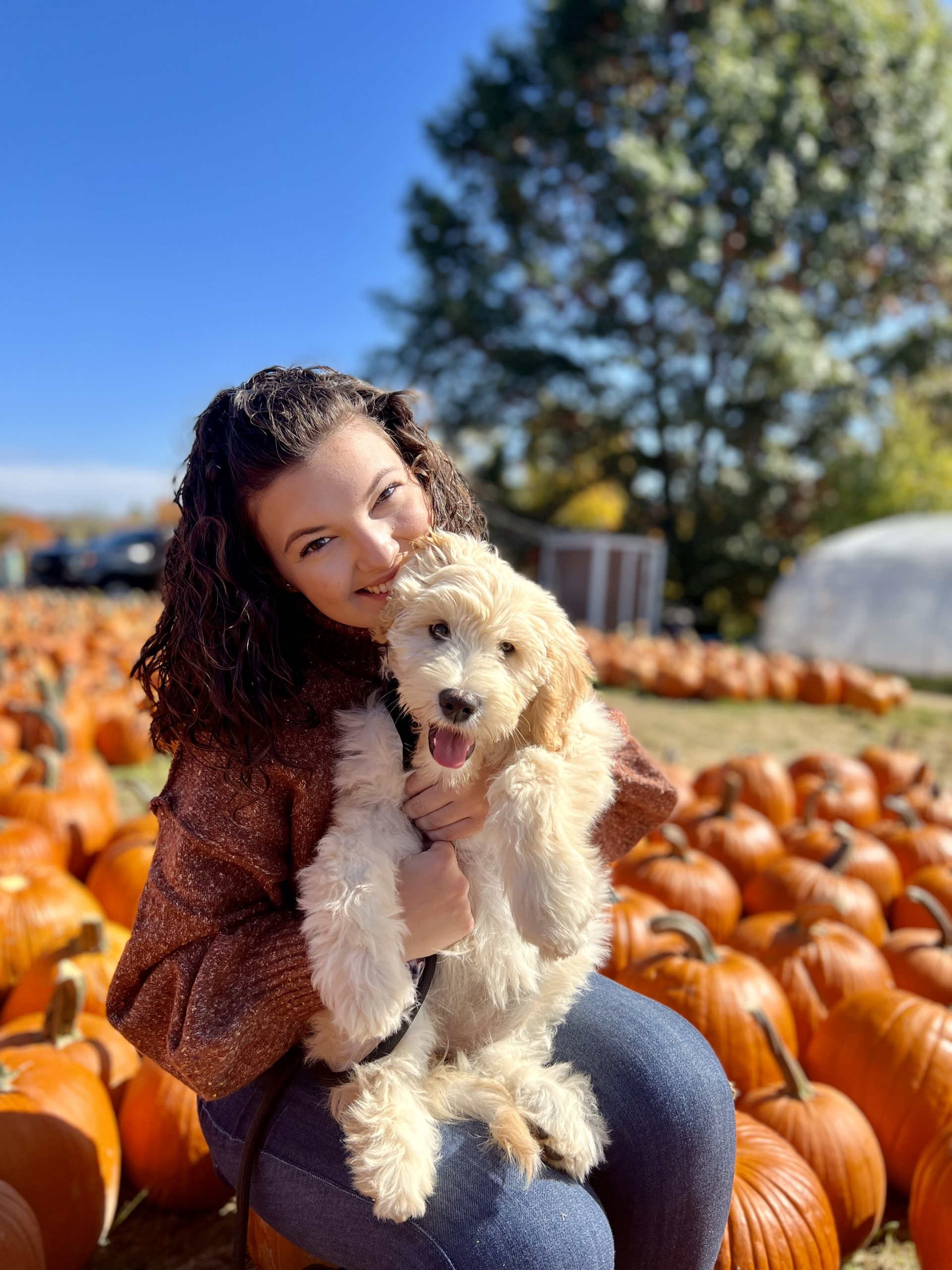 Nicole O., Customer Service Representative
Nicole joined the Aspetuck team as a receptionist in May of 2022. There has never been a time in Nicole's life where she didn't have at least one four-legged friend running around her home (dogs, cats, and even turtles!). However, she will always have a soft spot in her heart for Shih-Tzus! While growing up in Newburgh, NY, she began her college career to move toward becoming an animal behaviorist. That is until she discovered child/adolescent psychology which launched her into getting a Bachelor's degree in psychology at WCSU. She now has her Master's degree in school psychology and is continuing to pursue her specialty certificate in school psychology at SCSU.
Before coming to Aspetuck, Nicole worked in small animal pet care at various pet stores.  During the school year, she worked in special education as a paraprofessional and was also known as "coach" when she coached middle school cheerleading.  She has always loved working with kiddos and of course, animals.  Nicole chose to work at Aspetuck because of her lifelong love for animals and for helping people.  She places a huge emphasis on building a loving, supportive community which also lines up with Aspetuck's goals.  
In the (very little) free-time Nicole has at her home in New Milford, she enjoys crocheting, reading, baking, and online shopping!  All of which are a lot more enjoyable to her in the summertime.  As of right now, there are no furry friends in her home but once she finishes school, she plans on adopting a Bernese Mountain dog as soon as she can!  Did we say a soft spot for Shih-Tzus?  We meant any dog with lots of HAIR!