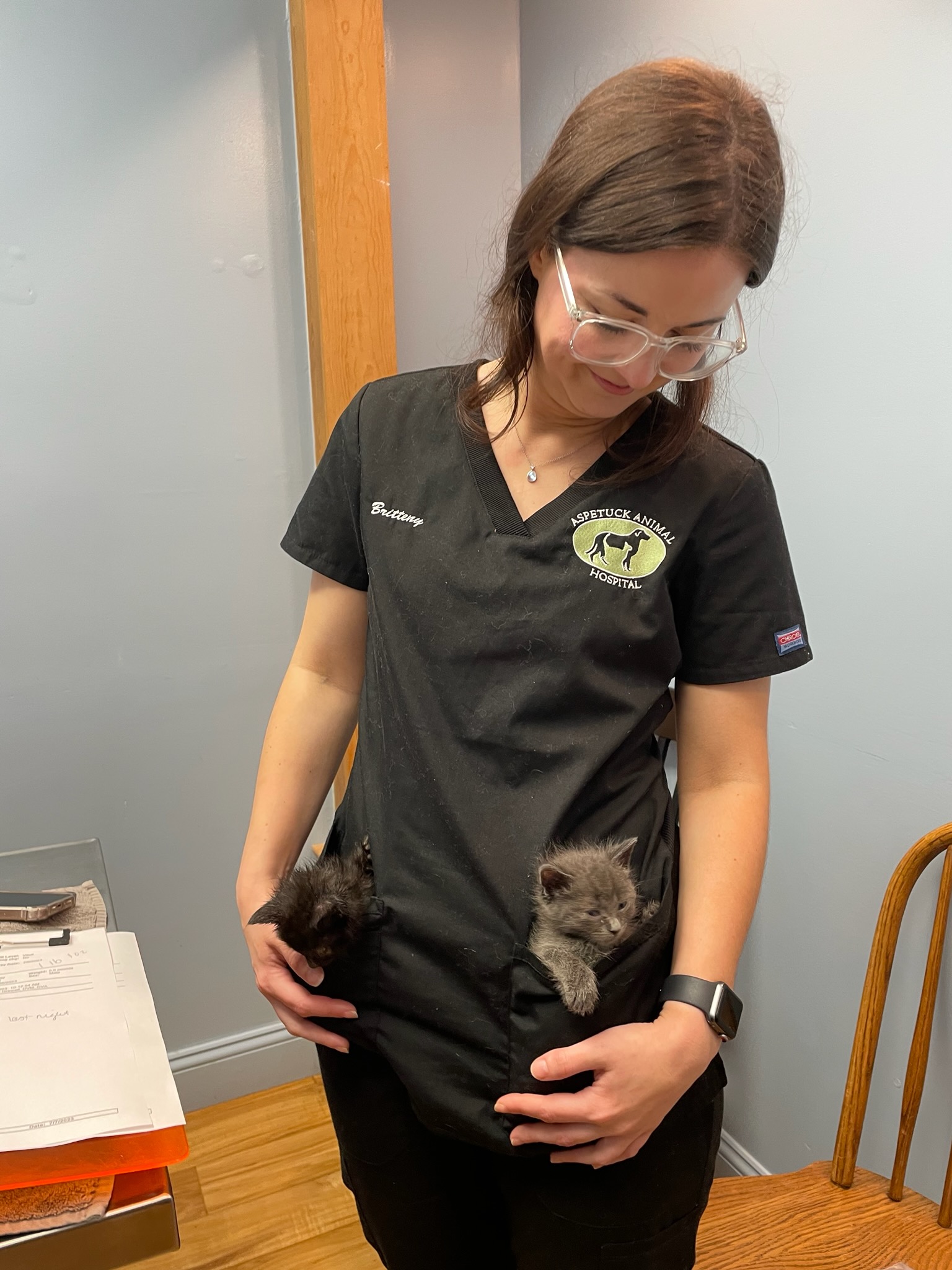 Britteny, Lead Customer Service Representative and Veterinary Technician
Lead CSR
Britteny has worked in the veterinary field for 5 years and happily joined us at Aspetuck in April of 2023. She splits her time between managing the front desk and working as a technician. She has a passion for animals and learning. You can often find Britteny taking the time to learn new skills and expanding her knowledge.
She is very excited to work with the existing CSR staff to help broaden their knowledge together and help create new policies to promote the satisfaction of our wonderful clients and the wellbeing of our patients.
Britteny has always had a love for all animals, big and small, but has a passion specifically for extra-large and drooly dogs. 
She lives nearby with two cats and her daughter, Hayden. When not working she enjoys hiking and outdoor adventures with her daughter, cooking, and reading.