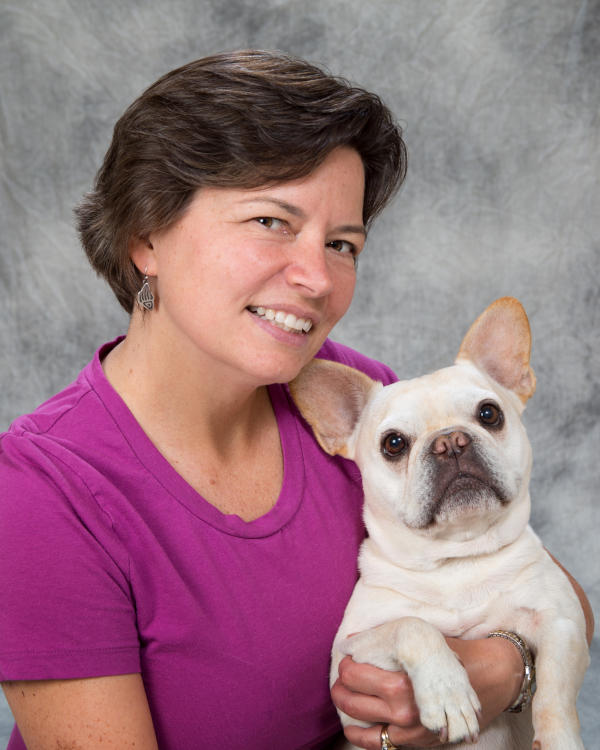 Patricia Grinnell, DVM, CVA
Dr. Trish graduated from Cornell College of Veterinary Medicine in 1997. She practiced small animal veterinary medicine in Chapel Hill, NC for nine years before returning to the Northeast to join Aspetuck Animal Hospital in 2006. She became a partner in January of 2012. Dr Trish is certified in Veterinary Acupuncture through the International Veterinary Acupuncture Society and has a special interest in Chinese Herbal Medicine. She lives with her family in New Milford and is an active member at the First Congregational Church in Washington. Interests outside the clinic include singing, volunteering with the New Milford Lions Club, watching her two kids grow and develop as wonderful, independent individuals.
She also shares her home with two French Bulldogs,Trey and Pickles, and three cats, Mufasa, Patches and Mota. Together, her bunch makes a very peaceable kingdom.