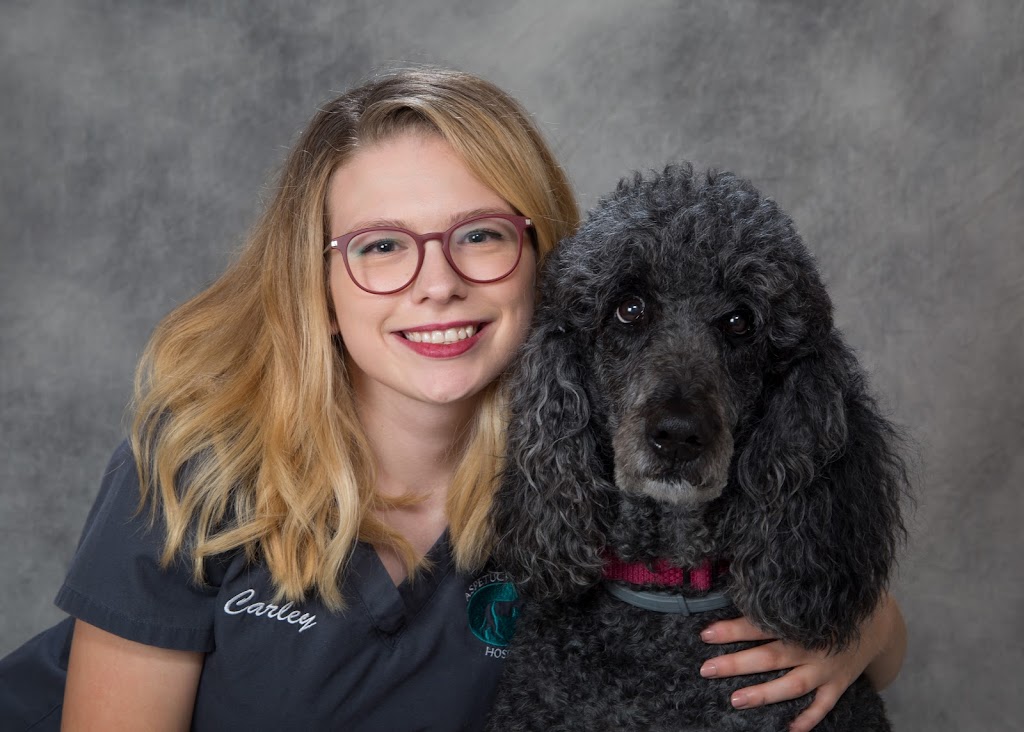 Carley, Customer Service Representative
Carley started as a CSR at Aspetuck Animal Hospital in October of 2017. Since, she has graduated from Northwestern Connecticut Community College and has become a licensed Veterinary Technician. She has a background with dogs, originally working at Unleashed Doggie Daycare straight out of high school; but prefers cats. You can always find her home full of foster cats, as she is very passionate about rescue and hoping to continue in that direction. Her favorite animal is a poodle, the bigger the better.
In her free time, she enjoys leisurely walks with her dogs, napping and snuggling with her cats, and studying to further her education.
In the future, Carley hopes to expand her travels and further her career in rescue.