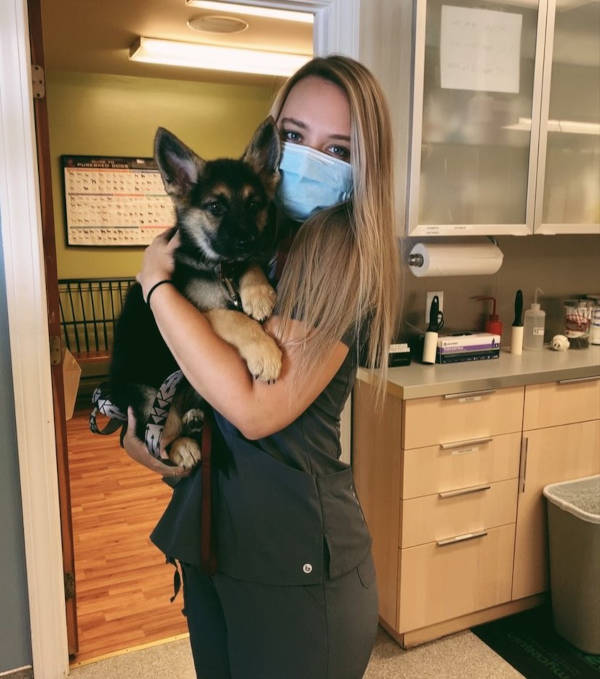 Cailie, Veterinary Technician
Cailie or "Cay" as she is known to her family and friends, joined Aspetuck in January 2020. She received certification as a Veterinary Assistant through Texas A&M's distance education program while attending UCONN and is a graduate of Nonnewaug High School where she studied Animal Science.
Prior to joining Aspetuck, Cay worked as a veterinary technician for The Cat Clinic located in Danbury, CT.
Having joined as a Kennel Assistant right before the COVID pandemic, Cay's technician skills became quite apparent during this busy time. Her flexibility and previous technical skills allowed her to quickly move into a Technician Assistant role. Cay is currently training for a permanent spot on our Veterinary Technician team.
Cay, a native of Connecticut, grew up around horses and large animals. She has been riding since she was 8 years old. When she's not honing her vet tech skills, Cay can be found hiking, fishing, hunting, working on her car with her boyfriend, Franklin, or snuggling with her cat, Remington!